Why Should You Choose Ciocca Hyundai for Your Service Needs?
When you buy a Hyundai vehicle, you purchase a high-quality brand that provides a reliable, safe drive. Without routine service appointments and genuine Hyundai part replacements, you can't continue to rely on your vehicle to operate at the level you've come to know and trust. Thankfully, you don't have to rely on local mechanics for your service plans - the Ciocca Hyundai team can give you a hand. We offer expert advice from our service professionals when and where you need it most. Schedule your next appointment with our team today and discover the benefits of our service specials for many common maintenance and repair needs!
Hyundai Certified Technicians
Your vehicle keeps you protected and comfortable from the elements, but its condition will wear down and require service over time. That's where our Hyundai-trained and certified service technicians can provide help. Our team receives extensive training to ensure they are the knowledge experts on all things Hyundai. We provide quick, convenient service during every visit, whether you're looking for a simple oil change or need an in-depth repair for your car's engine. No matter your maintenance needs, we've got the solution.
Genuine Hyundai Parts
Every service appointment at Ciocca Hyundai consists of more than great service. When we replace a part under the hood, we only use genuine Hyundai parts rather than risk the unknowns of a generic option used by some of your local mechanics. We'll get you the best fit for your driving experience by ensuring quality with genuine options from the same manufacturing line your vehicle came from. If you want to purchase the parts separately for your installation purposes, our parts team can help you with available specials to guarantee a great deal.
Common Services and Routine Maintenance
No matter what repair or replacement your vehicle requires, our Hyundai team can find the right solution. From air filter replacements to tire service and brake part swaps, our Ciocca Hyundai team can help. We offer the right service level for all your needs, but you might not always understand when your vehicle requires service for each system. Thankfully, you don't have to take a shot in the dark - we can help with information about a few key systems to watch and how we approach service with them.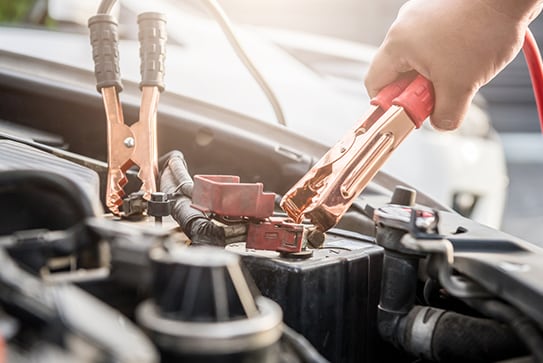 Battery: No one wants to start their vehicle only to discover it's more difficult than it should be. This difficulty can indicate an issue with your battery. Our service technicians can perform a multi-point inspection to determine the cause of your battery woes, where we use a Hyundai-specific tester to gauge your voltage output. If it's not providing enough power, we can replace the battery.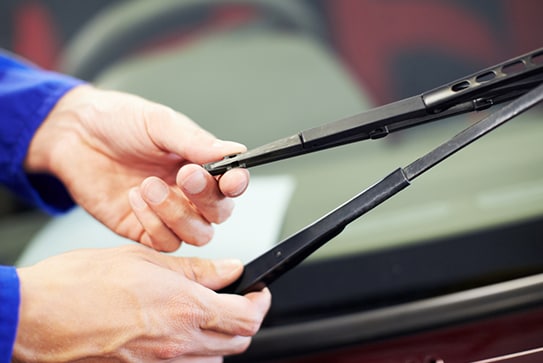 Windshield Wipers: Are you having issues keeping your windshield clear of streaks? You might be in the market for new windshield wipers. Whether you need help dealing with the changing of the seasons or want to keep your wipers fresh, our service team can replace them with an appropriate match.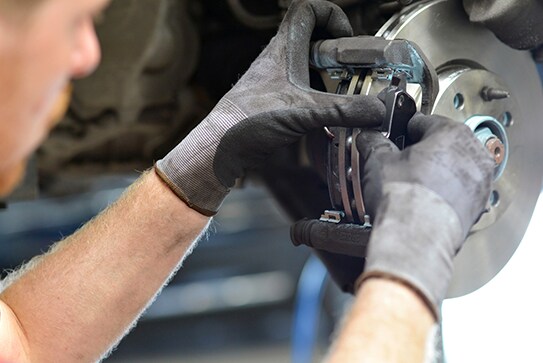 Brakes: Without fully-functioning brakes, you may find you have issues stopping your vehicle in time and avoiding unpleasant collisions that can cost you a lot in repairs. Without a regular inspection from our service team, you might not be prepared for whatever the road throws your way. Our service team can replace your brakes with genuine Hyundai options, addressing needs like brake pads, rotors, and more.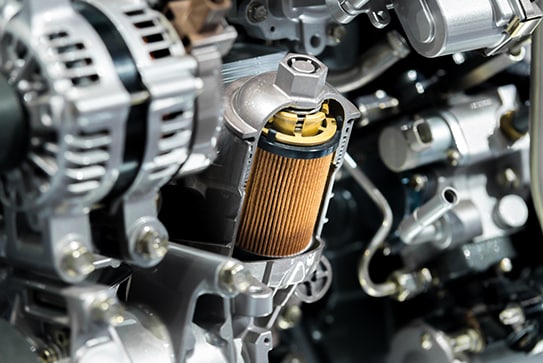 Air Filters: Whether it's the filter in your cabin keeping the interior free of contaminants, or it's the one in your engine protecting the sensitive parts from dirt, your air filters play a big part in the health of your vehicle. Our service technicians can identify when your engine needs help and replace the filters with factory-provided parts.
Our Hyundai service center offers more than genuine Hyundai parts, factory-trained technicians, and excellent customer service. The Ciocca Promise features numerous benefits, specials, and savings available just for you - you won't find these deals at any other dealership group. Let us take care of you today with the Ciocca Promise.
10% OFF Transmission Service
10% OFF Full Vehicle Detail
10% OFF Any Accessory Purchase from our Parts Department
Oil and Filter Change for one year
Three Years of Collision Deductible Payment for all of your family vehicles
Three-Year/36,000-Mile Extended Repair Order Warranty
One Year of Key Replacement
Four-year/100,000-mile Powertrain Warranty with A/C coverage on new vehicles
Two-year/100,000-mile Powertrain Warranty with A/C coverage on pre-owned vehicles
Service Your Hyundai the Right Way with Ciocca Hyundai Today
The Ciocca Hyundai team offers numerous service options at our dealership, ready to help you take advantage of the benefits when you're ready. We can offer affordable pricing on all services, making it easy to get the maintenance you need with service specials. Schedule your appointment today with Ciocca Hyundai!
Schedule Service
* Indicates a required field